Time to read:
7
minutes
The forest
I built a little forest. Or so I call it.
My corridor has a bend. It makes a right angle to the right, that you can't see from the entrance.
So in that part of the hidden corridor, a part I only transit through – like all corridors – I hid a forest.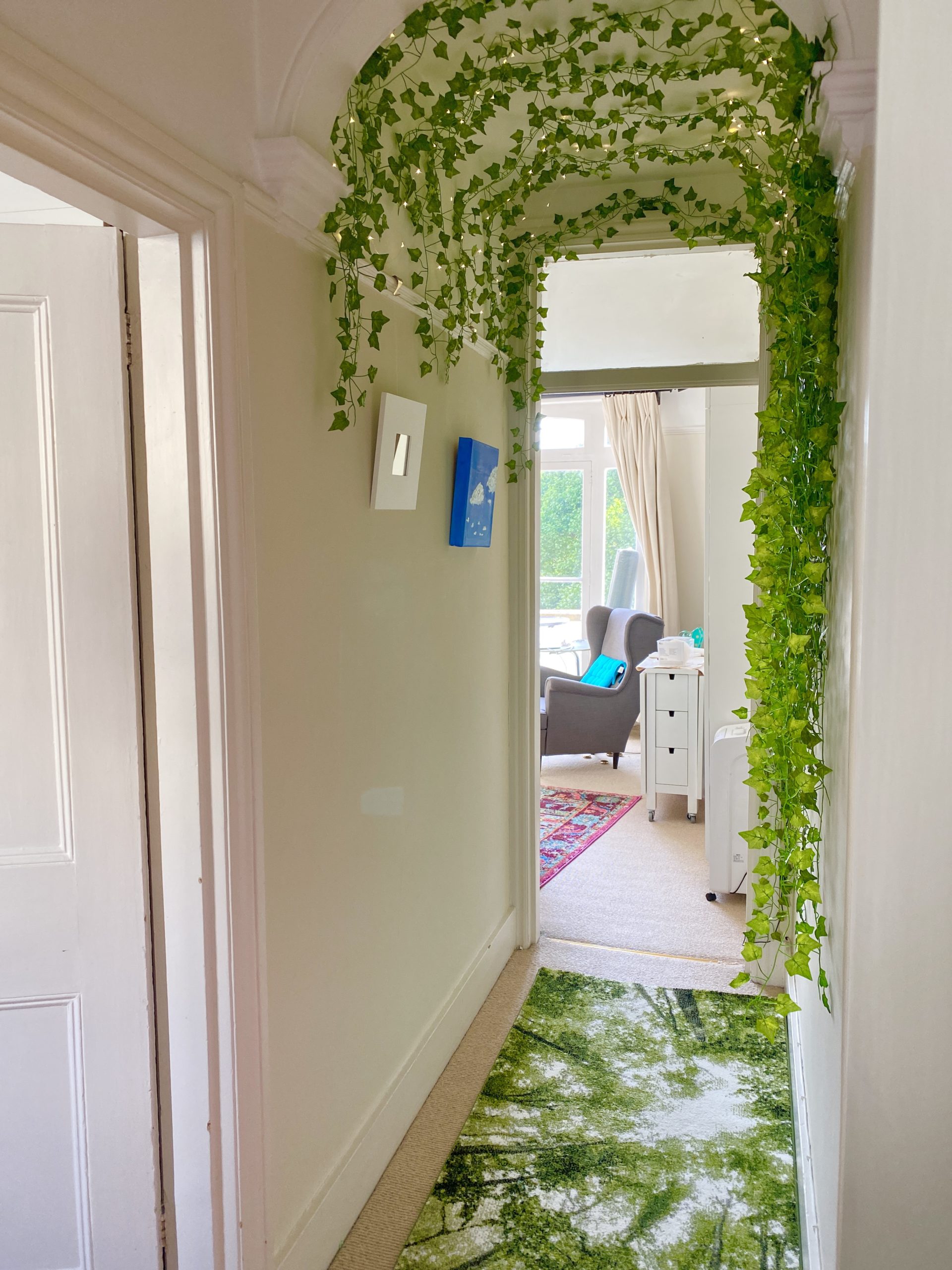 Why?
My mental health is in tatters.
And it's not just the lockdown. Between the breakup of my 8-year relationship, a stressful job, and living alone for the first time in my life during the covid-19 lockdown and single-handedly shouldering all expenses of living in London… 2020 has been kicking me in the mental health balls.
So I have been trying desperately to keep myself afloat; to reduce the brain-scrambling.
I come up with crazy hacky solutions and ideas all the time. To make it sexy, corporations call it innovation. To me, it's a sightly bonkers connect-the-dots, and it is part of how I function all the time.
So – no wonder – I came up with something seemingly nuts, but scientifically sound, to help me stay afloat.
I wasn't sure whether I should share anything about my mental health. But then, on the back of mental health awareness week (last week) I thought: fuck it. Sharing stories is how we grow. Both in the writing and the reading. So let's grow!
Why bring green in
I'd used some vines before in the second room. I'm not even sure what gave me the original idea. Then I used them on a project at work, where six people shared a bland white box of an "office".
By adding the vines, colleagues and clients (we were a blended innovation team) were both finding the space more cheerful, comfortable, and were commenting on it. We also started standing up and collaborating more post-vines. I'd even wrapped one around the meeting box's HDMI cable for the screen. It made things feel more playful.
Both in my personal space and at work, I discovered that greenery really makes a space feel more comfortable.
Spaces who can afford to have real live plants will also reap air-cleansing benefits on top of the soothing of greenery and multi-dimensional light.
There are hospitals who add greenery to help with healing… and discover that patients who can see nature (real mostly, but even looking at photos of nature helps) have a higher and faster recovery rate. (Effects of Flowering and Foliage Plants in Hospital Rooms on Patients Recovering from Abdominal Surgery. Seong-Hyun Park and Richard H. Mattson)
Green is good for humans.
Even painting a wall green or giving exercise sheets in a green folder boosts creativity and calm. (The effect of looking at green before doing a creative exercise)
So the lifelike vines? They work brilliantly.
Why I did something wild
When I realised I'd be living alone in the flat I'd shared with my partner for 5 years, my best friend suggested I get rugs. I'd wanted some anyway, as a rental-friendly way to add some colour to an indelibly BEIGE apartment.
She also made the point that they would help me ground the rooms and own the space. She was right.
While browsing, I came across this forest carpet. It's still on wayfair if you're interested, and comes in various sizes.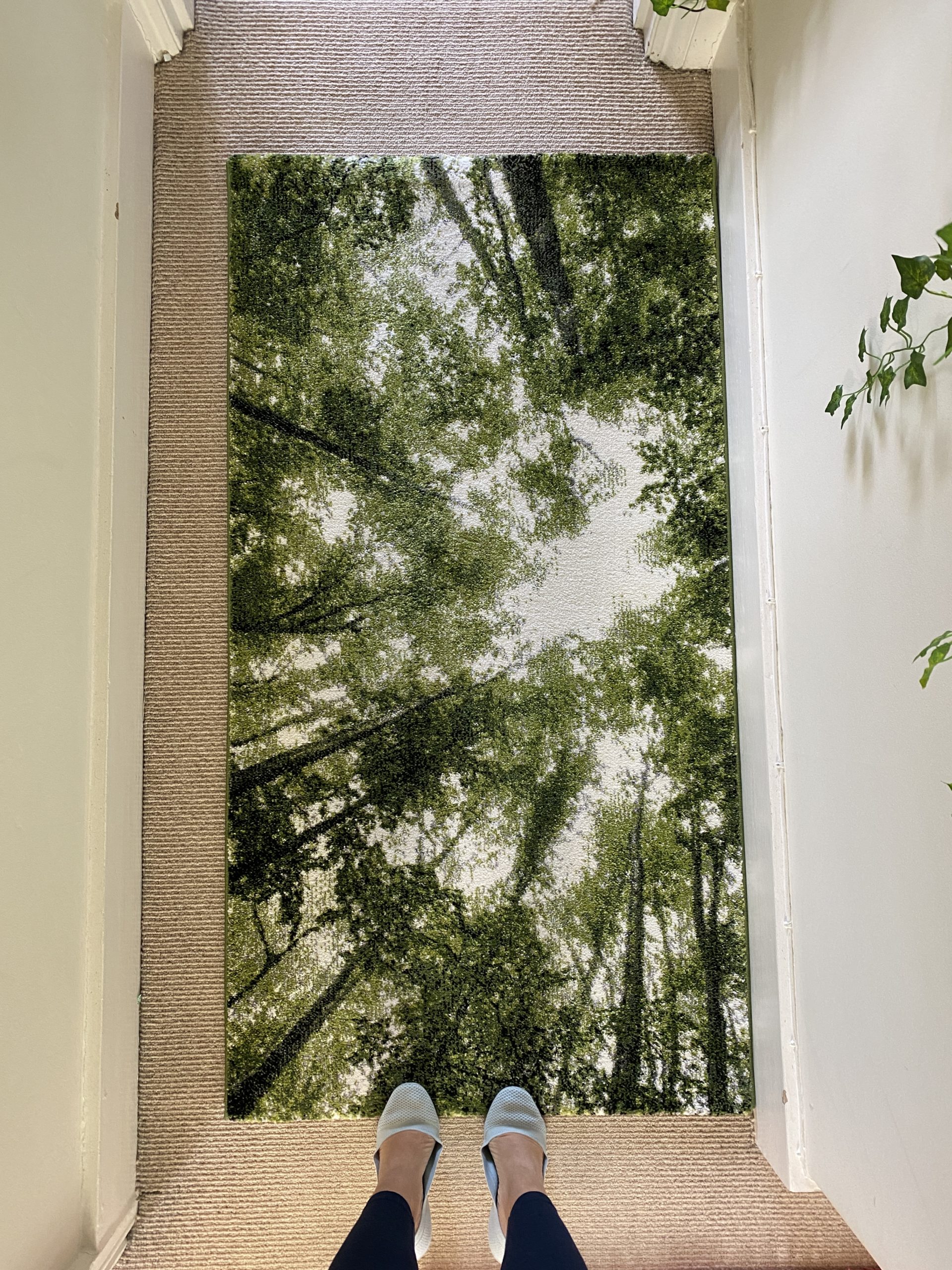 I'd bought the slightly disorienting carpet with my main order of one rug for each room (bedroom, kitchen, corridor, corridor bend – the forest -, and living room). Had it for maybe a month (1.5 weeks of that in lockdown) before I got started with the forest properly.
It reminded me of that huge canvas print IKEA was selling for about a decade (now discontinued) of sunlight through trees. I had wanted that print very badly, but by the time I was no longer constrained by co-habitation-vetos, it had disappeared. The idea of having huge nature scenes on my walls hadn't.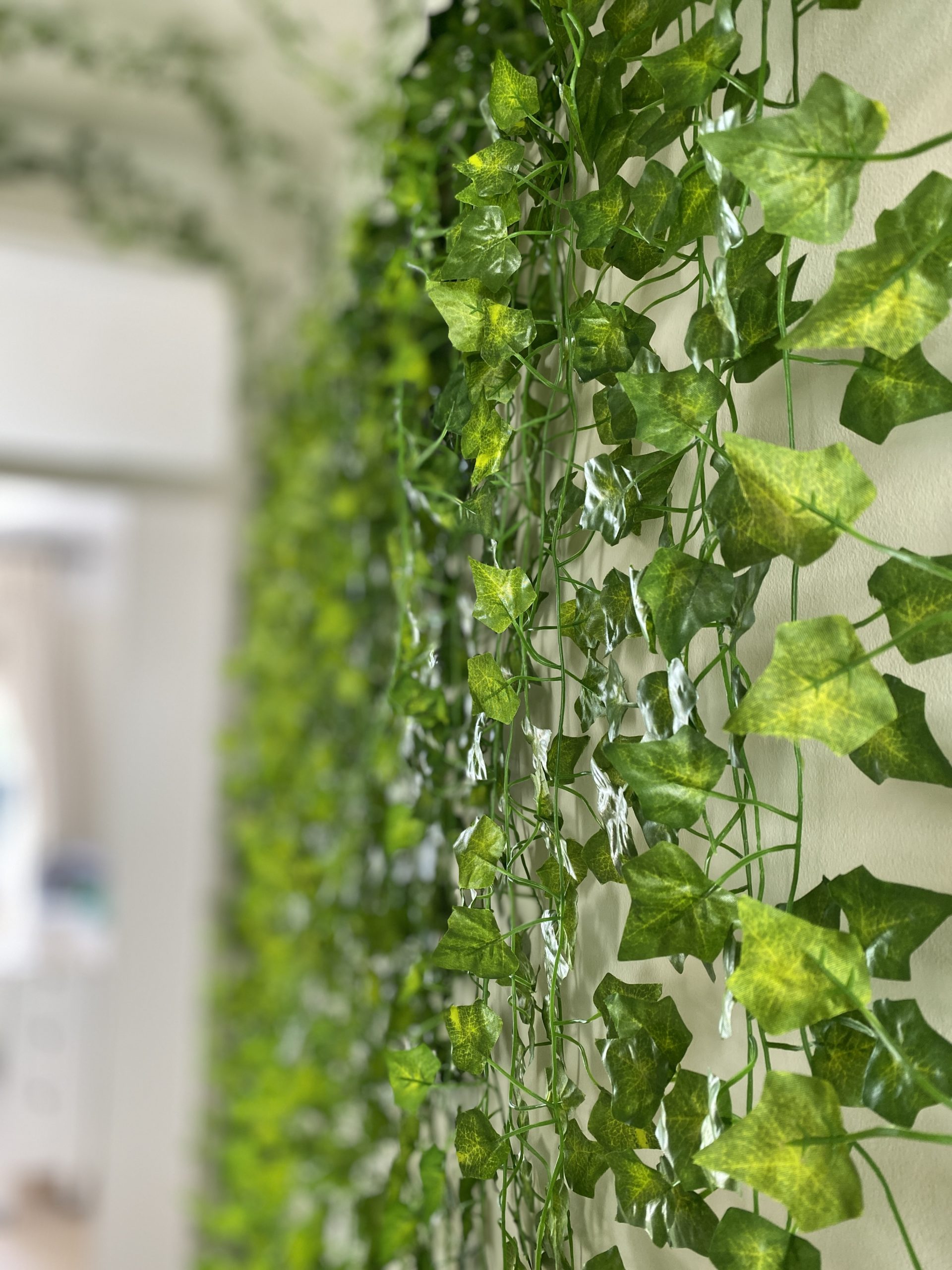 Placing it in the bend was a design choice.
In order to delight, the element of surprise is required. Once something happens as a standard, you come to expect it, and it's harder to be continuously delighted. By hiding my forest in a place I transit through and can't see all the time, I am increasing those tiny moments of surprise and possible delight.
Delight is one of the three classifications in the Kano Product Model
I'm not sure this was conscious. I was not at full capacity when I installed it. (I'm not sure I am now either). I had collected that dot many years ago. I am glad it came into service when I needed it most.
Multi-sensory experience
So now I have a corridor forest.
I regularly paint the leaves with a diffuser scent I discovered in my favourite Paris hotel and soon bought for myself. So when I walk through, it smells of something I like. A bit like walking down the street and catching some lilacs or jasmine in bloom.
The way the vines catch and layer the light is very beautiful to me.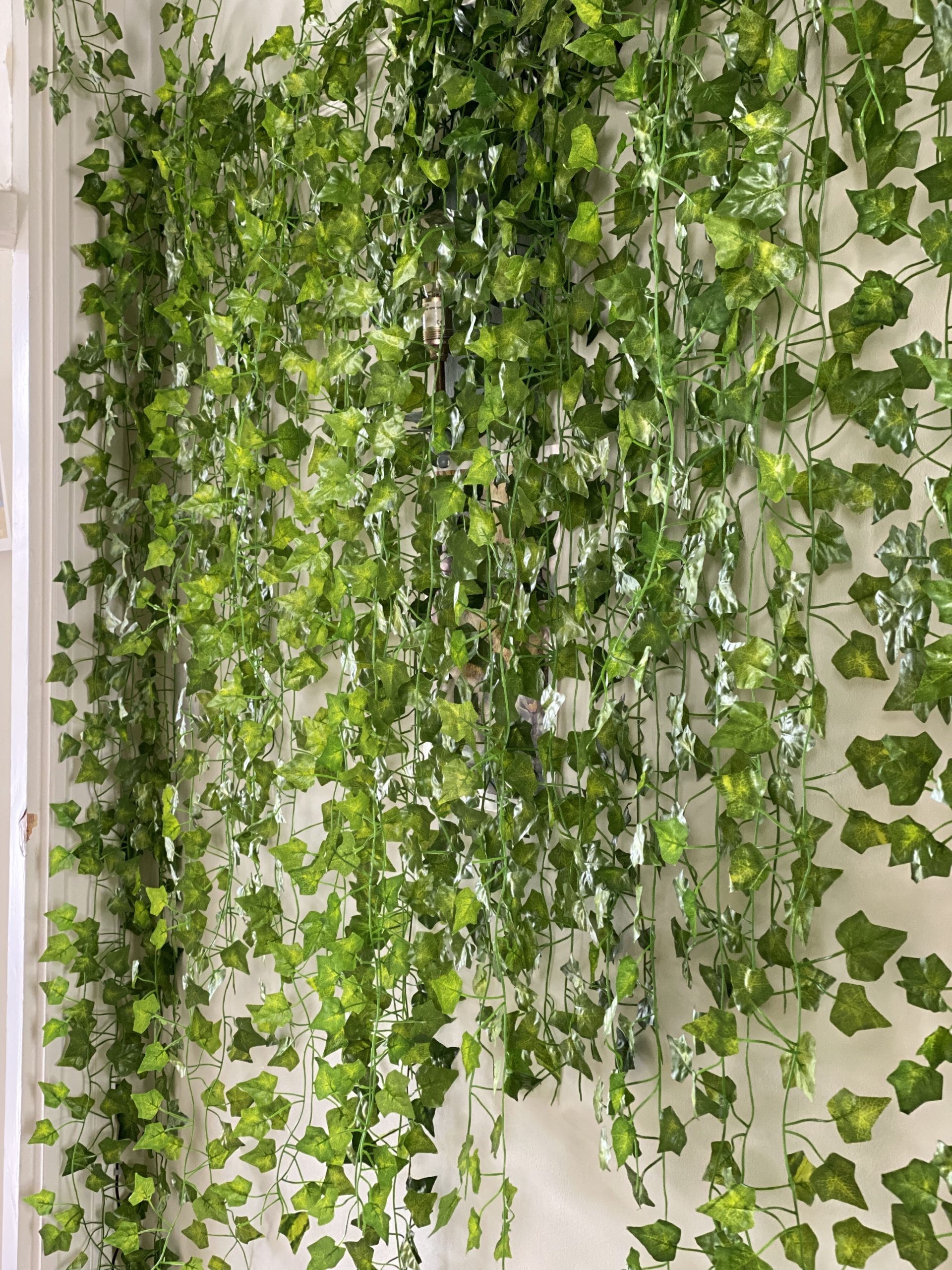 I also hooked up fairy lights, just behind the leaves in the ceiling, to brighten up the corridor at night. Also I love fairy lights.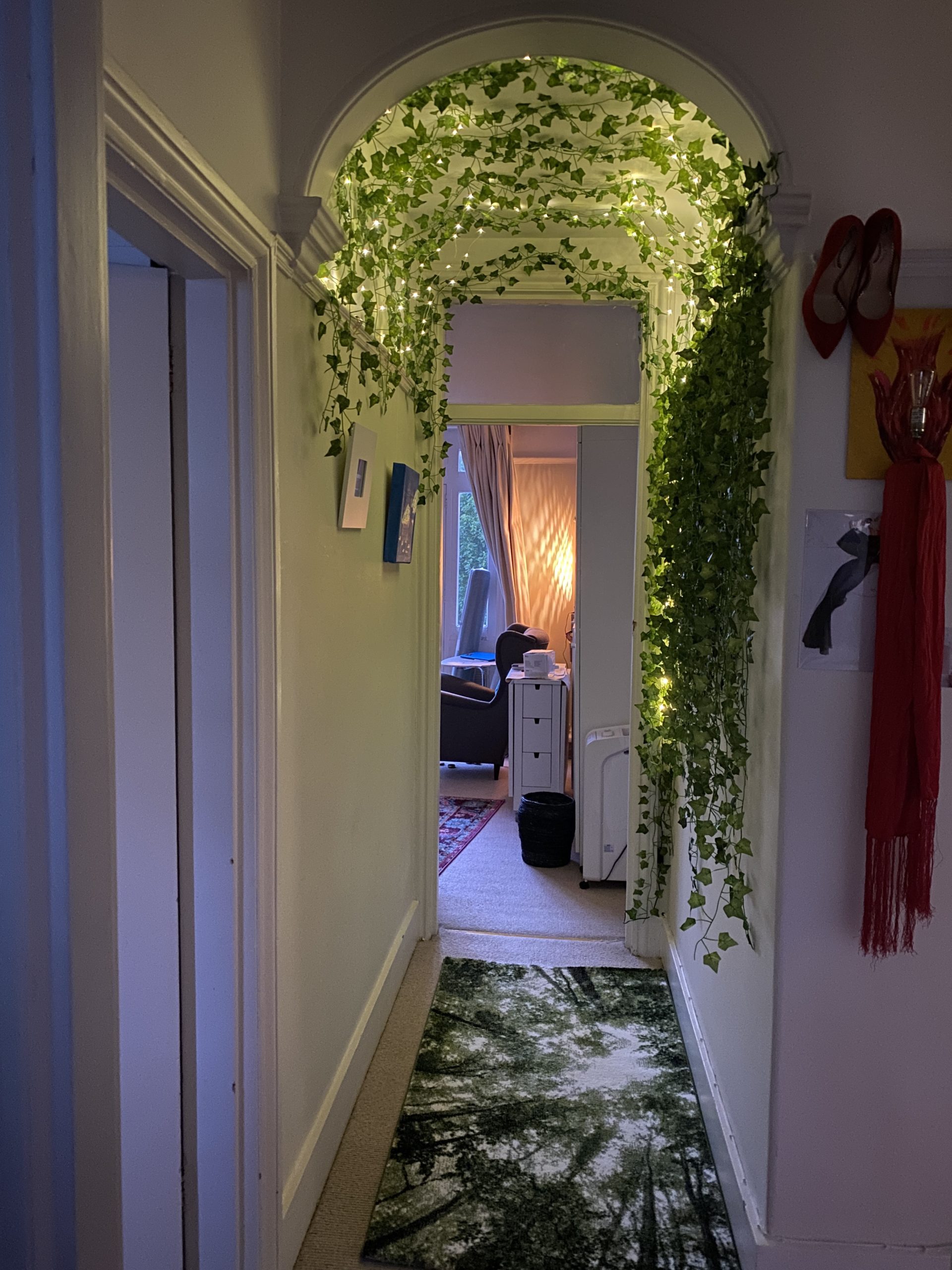 They are hooked up to a smart plug that turns them on at 18:30 every evening, to remind me to stop working, and turns them off at midnight by which point I should be fast asleep.
If I say "hey google turn on the forest" the fairy lights come on. Alexa can handle them too.
How it's built
I used little sticky hooks and fake vines that I bought on amazon. And fairy lights.
Sticky hooks: 100 Pieces Adhesive Cable Clips Wire Clips Cable Management Wire Cord Holder (13 x 10 mm, White) Sticky hooks on amazon.co.uk (£6.25)
Vines: MARTHA&IVAN Artificial Ivy –M&I Design 14 Pack 115Ft, Fake Ivy Garland Decorations,Fake Plants,Fake Vine,Vine Decoration for Wedding,Party, Garden, Home Decoration (14 Pack Ivy) Vines on Amazon.co.uk (I managed to get a 42-pack for £29. Now they sell 14-packs for £14)
Fairy lights: Fairy Lights, OMERIL 12m/39ft 120 LEDs String Lights, IP65 Waterproof Warm White Firefly Lights for Xmas, Party, Bedroom, Wedding, Indoor/Outdoor -Silver Wire (12M-USB Plug in) USB fairy lights on amazon.co.uk (£9)
Smart plug: Smart Plug WiFi Outlet Remote Control Anywhere, YAGALA Mini Plugs Compatible with Alexa, Google Home and IFTTT, Wireless Timer Socket, No Hub Required (2 Packs) Smart plugs on amazon.co.uk (£14 for a pack of 2)
You will also need a usb plug. I had a spare one from an old apple phone.
Total cost £53.
I am only counting one of the smart plugs (so £7). And I am not including the forest rug.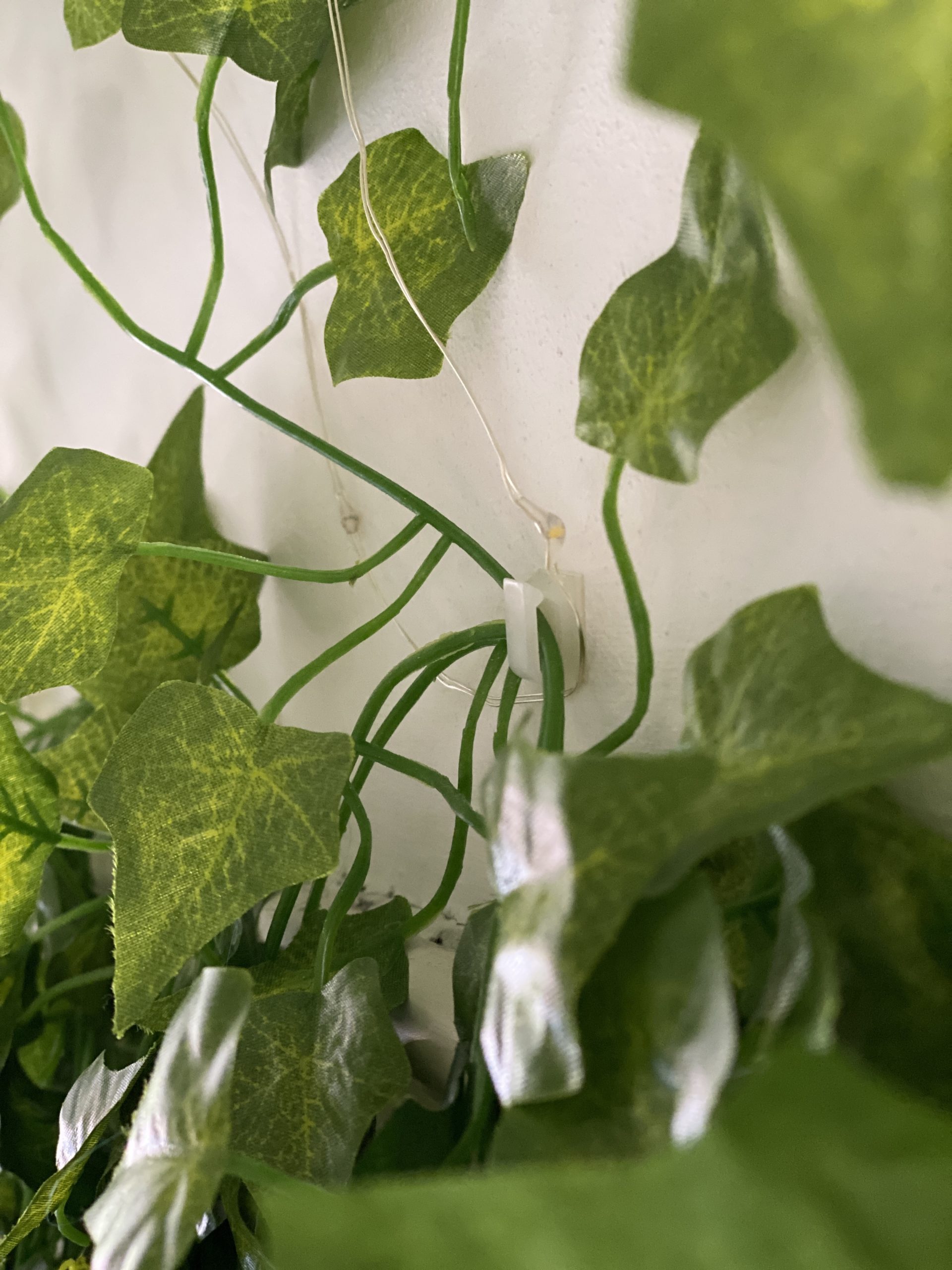 The only secret to installing it is this: offset the vine strings. They are identical. Leaves in the same place. Which is a bit creepy and very unnatural. So to make them feel more natural, install them two by two (never alone) and offset them: pull each of them in opposite directions to make one longer vine where only some of the middle bit has two vines.
Nature heals
While writing this, I discovered an entire website dedicated to how nature helps health. NHSforests.org.
I will be looking up the "a view of the coast helps recovery", because that is precisely how I holiday for 3-4 weeks every summer and it is the most restorative thing ever.
Especially when you just sit on the beach, read books, and swim. I've found a few good spots. All of them are in the Aegean or Ionian (the seas east and west of Greece, respectively).
And to pre-empt a question I got from someone two summers ago: the Aegean is in the Mediterranean in the way Surrey is in the United Kingdom.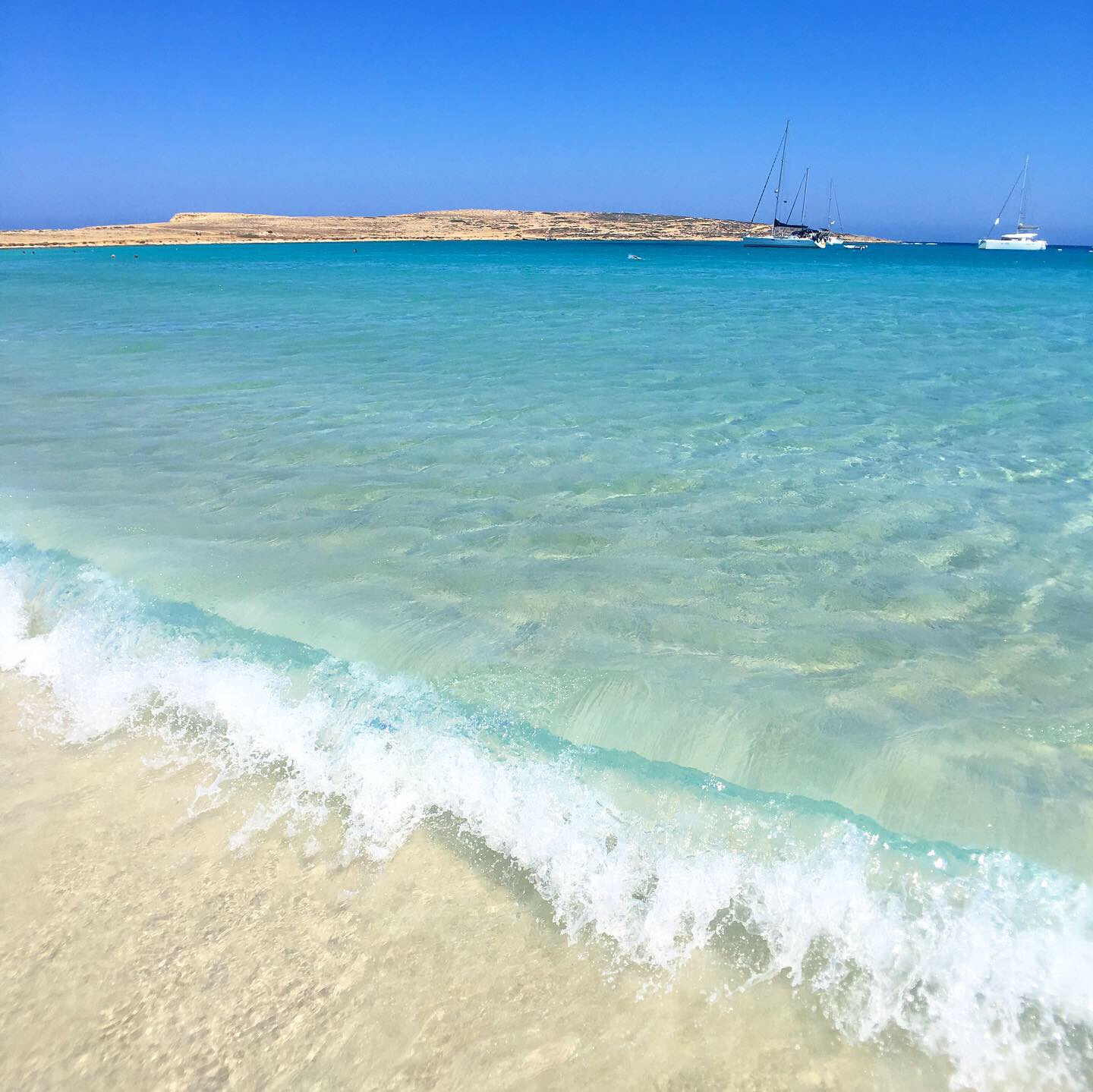 Did it work?
The week after I installed it, I caught myself moving around the flat a lot. I was tidying up. Crossing the forest again and again and again. I hadn't had energy for any of that for weeks. Yet after the little forest, I had more.
Obviously the forest is not the only thing that helps me. I have CBT sessions, to help me get unstuck. I try to make an effort to talk to friends with video. It's hard for an introvert who needs to collect dots, see new things, to refuel.
But it did start a little ball rolling.
I hacked a battery-powered string of fairy lights to run off USB. I painted a few clouds in the sky (not in the actual sky, on a canvas. You can see it hanging in the forest). I made a ginormous grocery bag with three types of handles, including backpack straps. I made a t-shirt. I painted two more small squares with sky and sea and sent them to my parents. I scooted to Hyde Park last weekend and to Fulham on Wednesday. I hadn't gone further than 1.5km from my house in two months.
And I am managing to focus on a book again. Snowball, if you're curious. Warren Buffett's biography. I go to the gardens – the real gardens in front of my apartment – every day and read in the sun. Nature heals.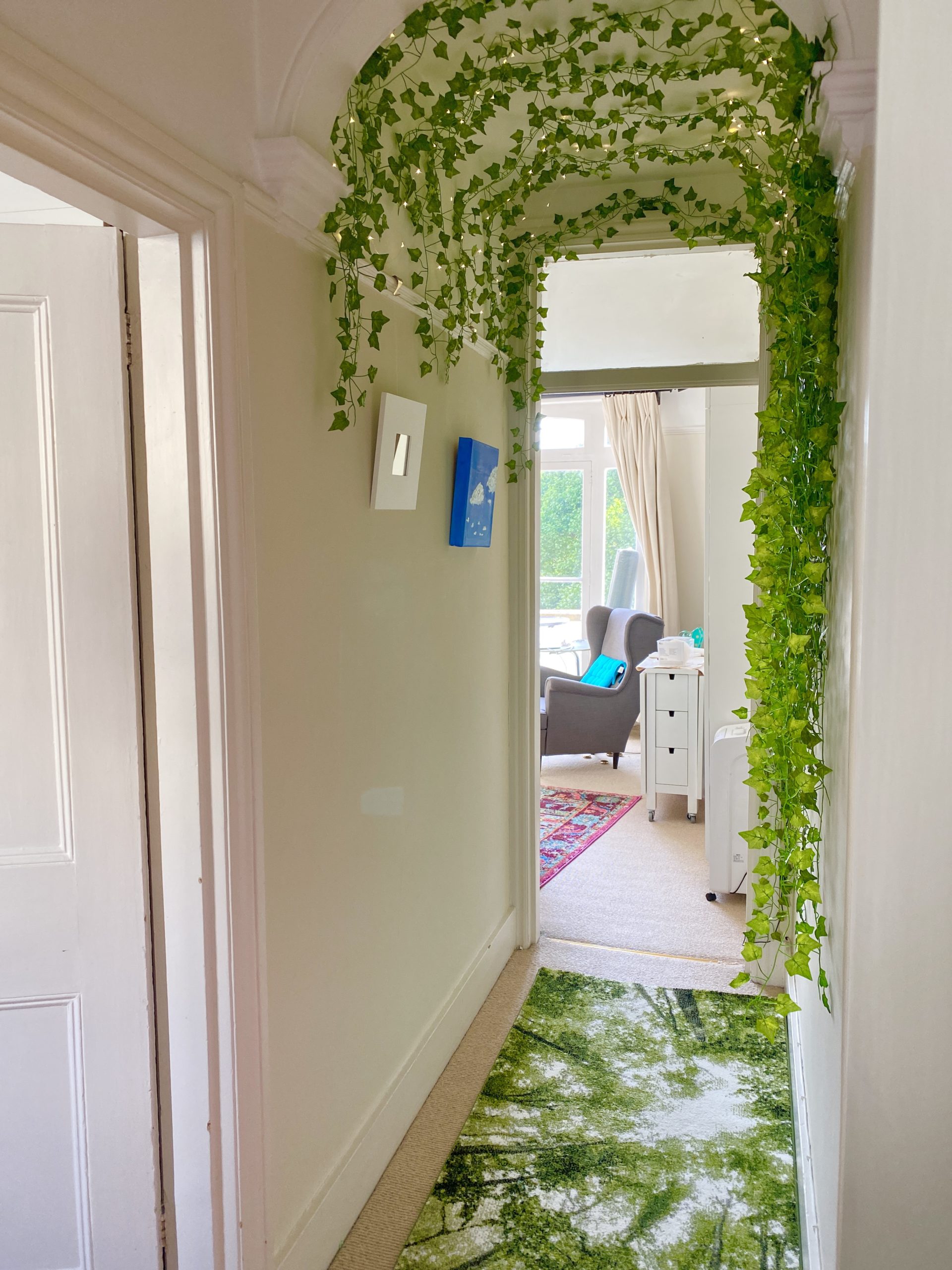 Nature heals.
So if you can't go to it, you can always stick it on your walls. Turns out it helps.