Time to read:
3
minutes
You don't have to only go to Greece in the summer.
I mean… it's AWESOME in the summer. Especially if you like spending time on a beach to read, listen to music, play some tavli (backgammon in them foreign parts), drink cold coffee, and swim.
But if you're not into any of those things, then maybe you should hit up Athens in the winter.
If the sun is out, someone who lives in northern Europe will find a January day in Greece to be drinking-iced-coffee-in-a-t-shirt day. (this is me, from January 2016) Note the lack of clouds.
The highways are nice. (again, not many clouds)
And we have this old pile of marble. I'm rather fond of it.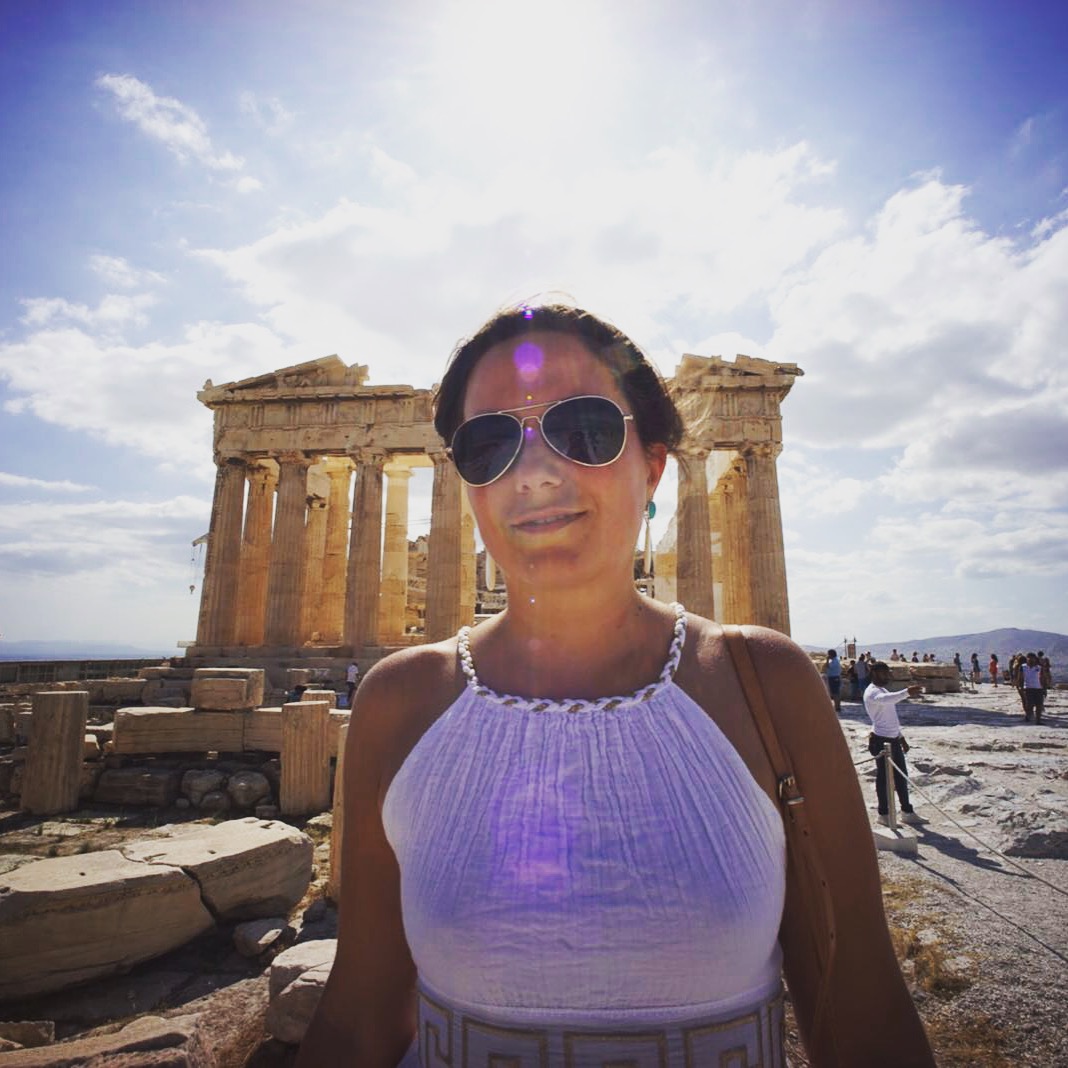 We have awesome sunsets, even at the airport.
And the runway.
You get to cross the Alps and take 80s in-flight-postcard-worthy shots like this one.
In the 80s and early 90s, airlines had postcards of their planes in flight and views from their planes dropped into the "seat pocket in front of you", for any travellers who wanted a souvenir to send home from their flight.
And if you fancy snow, sometimes, for about three hours in December, we'll get some. Personally, whenever there is snow, I make a snowman, even if he's a handspan tall and will melt in an hour, when the sun hits him.
And you can choose from hundreds of newspapers to read ever day.
On weekends, the newspapers have chunky supplements. Sometimes it's a magazine, or a book, or a DVD. My copy of the devil wear prada is from a greek newspaper. :)
Obviously they're all in greek.
But you've always said you wanted to learn a new language, right?