Time to read:
6
minutes
I do all sorts of things in my spare time. Like make dresses, read, write, doodle, paint, and take photos.
I make dresses

My two favourite things to make are dresses and bags. I'll tag my tweets and instagrams with #seamstressSophie, if you're curious to see what I'm working on now. The blog has gotten me invited to an exhibition opening at Buckingham Palace, and to Regent Tweet (a bloggers event).
Pet peeve: synthetic linings.
Favourite thing: pockets!
I read. A lot.
You have no idea how long my

Amazon wishlist is…
I log all the books I have read on Goodreads.
Here is my "books worth reading" bookshelf. It is what it says on the tin. A collection of the best books I have ever read.
Sophia's books-worth-reading book montage
I also tend to set myself a little reading challenge, as encouraged by Goodreads…

Sophia
has
completed her goal of reading
52 books in
2022!
I write and doodle, every day
I carry a notebook / diary in which I write everything. There will be phone numbers of recruiters, sketches of bags I'm thinking of making, thoughts twirling in my head and needing a way out or notes from a lecture I've attended. Sometimes, even work-related sketches make their way in there, just because I had a good idea on the way home.
In more than 30 years of keeping a paper diary, I have developed a stationery fetish. My two favourite notebooks are moleskine daily diaries (A5-ish with great line height for writing), and Leuchtturm1917 (A5-ish, wider than moleskines! And they do dotted!).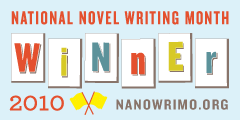 Every year, since 2002, I also start NaNoWriMo. I have "won" (finished) TWICE: in 2010, and in 2020 I wrote 50'000 words in 30 days. My most recent attempt (2022), made it to 38'839 words. The biggest lesson from all these? Write about characters or a place you WANT to be mentally teleported to, or you'll just want to quit out of boredom.
I draw and paint
Usually in a tiny moleskine watercolour notebook, that I can carry anywhere with me. Most of these tiny painting take about 2 hours to do. A blissful two hours of staring at beautiful scenery.
(there are several paintings in this one instagram post, scroll it like a carousel with the little arrow on the right)